Third Pan-Galactic BOINC Workshop - Proceedings
The workshop took place 5-6 Sept., 2007 in Geneva. About 40 people attended.
Powerpoint
You can get slides for some of the talks. Contents:
Adam Kornafeld - SZTAKI.ppt
Artyom Sharov - Superlink-online and BOINC.pdf
Bill Bovermann -  World Community Grid.ppt
Bruce Allen - Einstein@home.ppt
David Weir - LHC@home.pdf
Denis Perret-Gallix - Feynman@home.ppt
Derrick Kondo - performance evaluation.pdf
Francois Grey - Africa@home.ppt
Jack Harris - Mind modelling.ppt
Janus Kristensen - Bit Torrent.pdf
Janus Kristensen - BURP.pdf
John Hallissey - BOINC and Teams.ppt
Marc Somers - Leiden Classical.pdf
Matt Blumberg - GridRepublic.ppt
Nicolas Maire - MalariaControl.pdf
Tolu Aina - ClimatePrediction.ppt

David Anderson's slides are here.
Summaries of the breakout sessions:
Skill aggregation / education
Photos
One side of the room: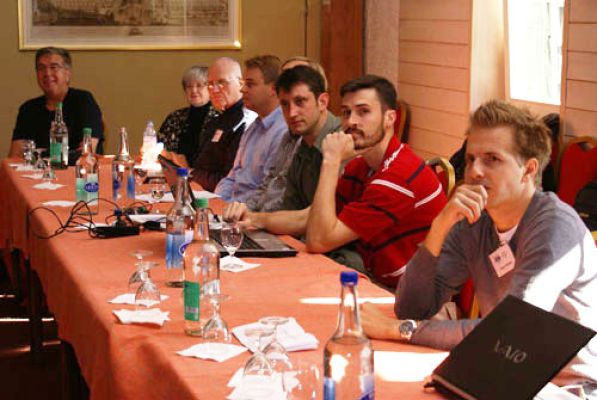 The other side of the room: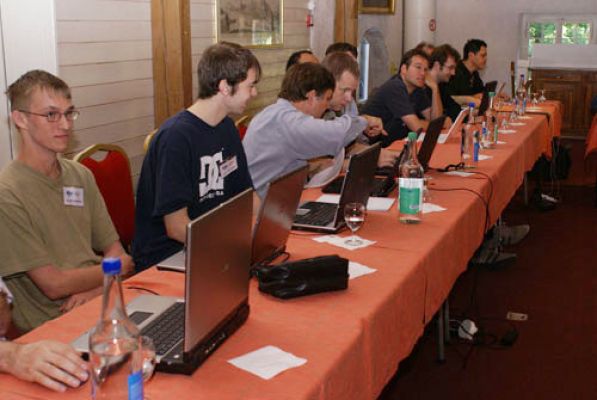 Group photo in front of the Chateau: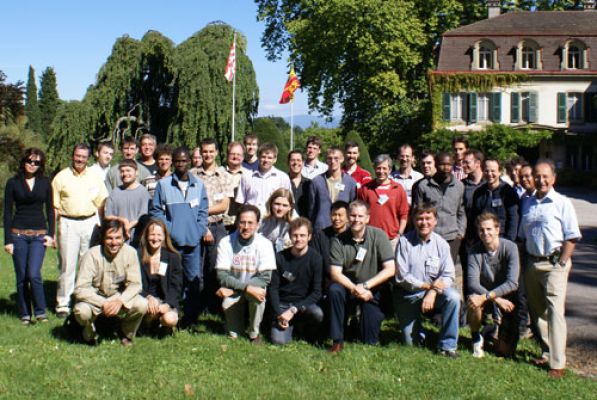 Francois Grey and David Anderson (they seem to be arguing, but actually they're not)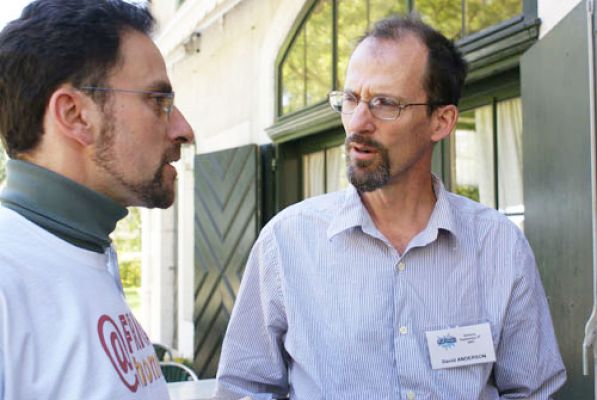 Saturday Hike - View #1:
Saturday Hike - Lunch spot:
Saturday Hike - Lunch:
Saturday Hike - First to top:
Saturday Hike - View #2:
More photos of the workshop are ​here. More photos of the hike are here.
Attachments
(1)
Download all attachments as: .zip