Project News
[iThena] Ya!vaConf 2021 [2]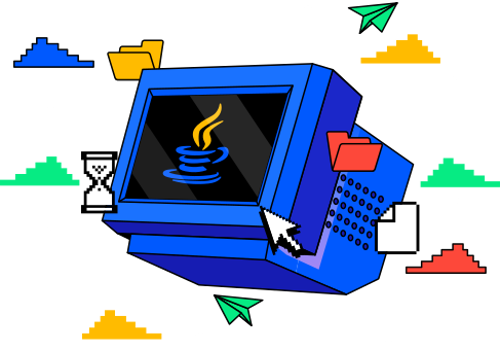 Further to the news Ya!vaConf 2021 a presentation (PDF) is available online. Title in polish: "BOINC + ElasticStack = architektura zbierania, gromadzenia, przetwarzania i archiwizowania danych w kontekście projektu obliczeń rozproszonych iThena".

English translation of the title: "BOINC + Elastic Stack = architecture for data collection, gathering, processing and archiving in the context of the iThena distributed computing project".

CAIDA catalogue data: https://catalog.caida.org/details/media/2021_yavaconf_ithena

PDF link: https://cybercomplex.net/docs/YAVA_CONF_2021_BOINC_ELK_ITHENA.pdf

Twitter: https://twitter.com/iThenaProject/status/1418610178694516742
View article · Fri, 23 Jul 2021 16:25:16 +0000
---
[World Community Grid] July Update: Help Stop TB
The researchers are getting ready to analyze their data using new methods.
View article · Thu, 22 Jul 2021 19:56:31 +0000
---
[World Community Grid] Planned Maintenance on Friday, July 23 [Completed]
We are updating the operating system on our servers on Friday, July 23, beginning at 13:00 UTC.
View article · Wed, 21 Jul 2021 17:48:55 +0000
---
[Milkyway@home] New Poll Regarding GPU Application of N-Body
Hey everyone,

We are currently looking at making a GPU version of N-Body. This code has been under development for quite some time, and the base code is finally working, though we would still need to implement some other features to run it alongside the CPU version. However, due to the complexity of our code and our need for double precision, the GPU version has a similar runtime to that of the CPU version, though there may be some speed-up on professional grade GPU cards. For reference, the GPU version of the Separation code is roughly 50-60 times faster than its CPU counterpart depending on the machine. Keeping that in mind, do you guys still want a GPU version of N-Body? I have put up a basic straw poll on https://www.strawpoll.me/45510486. If you wish to elaborate on your choice, please feel free to comment below.

Thank you all for your input, time, and consideration,

-Eric
View article · Wed, 21 Jul 2021 17:46:03 +0000
---
[SRBase] New badges - higher levels
As requested there are now new badges / levels available. These will compensate the TF app with 500M, 1G, 2G, 5G and 10G max. You can find all in the FAQ.
View article · Wed, 21 Jul 2021 13:13:52 +0000
---
[World Community Grid] July Update: Smash Childhood Cancer
The researchers continue to do lab testing based on data from their most recent work on World Community Grid.
View article · Tue, 20 Jul 2021 19:35:24 +0000
---
[WEP-M+2] 12-digit factor of P2203 has now been found by the project...
...304538 times
View article · Mon, 19 Jul 2021 10:52:31 +0000
---
[Milkyway@home] Separation Validator Updates/Brief Server Outage(s)
Hello Everyone,

I will be updating the separation validator starting at 3PM ET. The server will go down for a short time and then come back up. In the case that the new validator causes problems, the server will go back down again to revert to the old validator. I will be monitoring the situation and would appreciate input on any workunits that fail validation after the new validator goes live.

The server may go down/back up a few times during this process. Thanks for your patience. I'll keep you all posted on the status of things as they happen.

Best,
Tom
View article · Thu, 15 Jul 2021 18:41:01 +0000
---
[World Community Grid] July Update: Africa Rainfall Project
If you are currently donating computing power to this project, you can make a simple change to your settings to help speed up the progress.
View article · Thu, 15 Jul 2021 18:37:47 +0000
---
[PrimeGrid] World Emoji Day Challenge starts July 17th
The fifth challenge of the 2021 Series will be a 3-day challenge in celebration of what is arguably the internet's most momentous and culturally significant holiday: World Emoji Day. The challenge will be offered on the GFN-17-Low subproject, beginning 17 July 22:00 UTC and ending 20 July 22:00 UTC. To participate in the Challenge, please select only the GFN-17-Low subproject in your PrimeGrid preferences section. For more info, check out the forum thread for this challenge: https://www.primegrid.com/forum_thread.php?id=9706&nowrap=true#150796 Best of luck!
View article · Thu, 15 Jul 2021 05:23:34 +0000
---
---
Copyright © 2021 University of California. Permission is granted to copy, distribute and/or modify this document under the terms of the GNU Free Documentation License, Version 1.2 or any later version published by the Free Software Foundation.