21) Message boards : Promotion : so I've created a BOINC vista gadget... (Message 23499)
Posted 6 Mar 2009 by John37309
Post:
---
Looks interesting Jack.

A very good start would be to tell us what it does?

What is it for?

Where is it for?

Why would i use it?

And i personally think that "BOINC-Jack" is a great name!

John.
22) Message boards : The Lounge : 98% of people have no interest in the projects (Message 23474)
Posted 5 Mar 2009 by John37309
Post:
---
So.... a long time back, maybe a year ago, i had a guy on the phone, Billy was his name and he was interested in the idea of volunteering his computer for the SETI@home project.

Anyway i explained to Billy what the SETI@home project was about, how it worked and talked him through the process of installing BOINC on his computer and attaching to SETI@home.

Now this guy was very "Computer literate", he understood exactly how it worked and knew what the software was going to do with his computer. He had an excellent knowledge of computers.

So i talk him through it and he installs the software and attach's to SETI@home. I ask him a few confirmation questions to make sure its running and he confirms that, yes, everything is running fine!

Its Billy's following remarks that i have thought about many times since. It was short and sweet, he said;

[BILLY SAYS:]
Is that it? Is that all it does? What do i do next?

So i was was not expecting a response like that, i expected something like "wow" or "Cool, this is great" or even a plain "Very nice". But no, this guy was completely unimpressed by what he was looking at.

So i dragged it out a bit by showing him the screen saver and a few more tricks. I explained more about the science of SETI@home, he still was not very impressed. So we said our thank yous and ended the call.
******************

There are several ways to interpret this short story. Having thought about Billy's comments many times since, i believe that Billy falls into the category of 98% of all internet users today. I believe Billy had no interest in BOINC or in SETI@home. Billy joined my team, crunched for about 3 days and has never crunched since.

I believe that 98% of all internet users have no interest in any of the projects, SETI, WCG, Rosetta, any of them. They might be enthusiastic for very short periods of time when they hear about these projects for the first time. But in general, the vast majority could not care less about running a BOINC project of any kind on their PC.

Anyone any thoughts about this?

John.
23) Message boards : Promotion : BOINC API that uses credits in a game format (Message 22931)
Posted 6 Feb 2009 by John37309
Post:
---
I like the concept David is suggesting, but it could be used in other ways that might be a good promotional tool.

Yes, the credit has zero real life value, and that's the way it should be!

But... If i had a fictitious BOINC project with 3 or 4 thousand users and i had a small amount of cash to spare. Here is a way to boost your numbers and promote your project.

Offer token promotional gestures to crunchers based on time or on credit. Real life stuff like stationary, pens, mugs, t-shirts and other rubbish like that. It would be just a token to say thank you and would be limited to 1 or 2 items per cruncher or per home mail address.

If i crunch 50,000 credits, i get a "Project Name" pen

If i crunch 200,000 credits, i get a "Project Name" Mug

If i crunch 1,000,000 credits, i get a "Project Name" t-shirt

But you would also include something based on CPU time for people with small computers so they could get a mug or pen also. To claim the item, you fill in your home address and the project will sent you your item.

For $1,000, the price of an average computer, this would be an excellent incentive to crunch and spread the word about your project. Users could also "Buy" the items if they wanted to contribute to the project, a bit like the seti store.

John.
24) Message boards : The Lounge : The forum 60 day auto lock (Message 22034)
Posted 23 Dec 2008 by John37309
Post:
---
Yes, i know all the get-a-rounds with the red X's and stuff, i know the story.

Just take a look at the poor old "Documentation" forum that folks fought so hard for just to get that forum. All the threads are locked, thats a shame. These are, and should be, on-going discussions.

And what about the "Projects" forum, it was also a hard fight to get that forum in the first place. More than half the threads are locked. Someone might just want to ask a simple question about a project.

If there is spam posted, you moderate the post. Keeping the 60 day auto-lock is not the solution for this particular forum.

Just my thoughts,

John.
25) Message boards : The Lounge : The forum 60 day auto lock (Message 22023)
Posted 22 Dec 2008 by John37309
Post:
---
I see this forum has the 60 day thread auto-lock enabled.

The feature is very useful for high volume forums like seti where people keep digging up old threads. But it looks kinda ridiculous on this forum. Some of the sections here have the vast majority of threads locked leaving only one or two threads that can be posted to.

it might actually be of value to continue an older discussion on this particular set of message boards.

Something for the senior folks to think about.#

John.
26) Message boards : The Lounge : whatever happened to carolyn's clinic? (Message 22022)
Posted 22 Dec 2008 by John37309
Post:
---
Its still going strong!!

For all those people out there that suffer from BOINC or SETI@home addiction;
Carolyn's Clinic - http://www.carolynsclinic.f2s.com/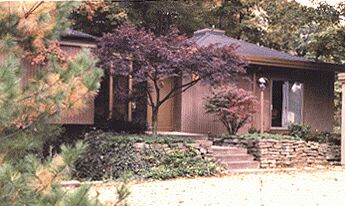 John (A long suffering addict...LOL)
27) Message boards : Teams : Team England (Boinc) (Message 21570)
Posted 29 Nov 2008 by John37309
Post:
---
Good to see you are still around Ice, i kinda miss reading your stuff in SETI.

I'm glad you are staying with it!

John.
28) Message boards : Promotion : Seismologists Advance Earthquake Monitoring (Message 21534)
Posted 27 Nov 2008 by John37309
Post:
---
Check out the following article from the National Academies on Seismology advances. They mention QCN!
http://www.nas.edu/headlines/20081114.html



Your avatar seems to indicate your getting ready for an earthquake yourself Jack;
29) Message boards : Promotion : WNYC (Message 21271)
Posted 16 Nov 2008 by John37309
Post:
---
BOINC was metioned today on WNYC public broadcast when they spoke with John Abell, NY Bureau chief for Wired.

http://www.wnyc.org/shows/bl/episodes/2008/11/14/segments/115627

Yes, BOINC did get a very good plug on the show. Good publicity!

John.
30) Message boards : Promotion : Media Blitz New Administration (Message 21172)
Posted 8 Nov 2008 by John37309
Post:
---
It is important that BOINC remain apolitical just as science in general should not take political sides. But now that we are seeing a new US Administration transition in Washington, I am seeing opportunities that have never been available to BOINC previously. No one can deny that the US government has an influencial role in scientific research.

Fresh blood is coming into Washington that may be more sympathetic to research projects that take a grass roots approach to science which is the very escence of BOINC.

We have a short period of time to communicate public interest in BOINC to this new administration receptive to new ideas. So I ask us to consider, whether there are any public policy proposals related to BOINC that we should try communicating to this new administration?

Among my own interests




More Funding for grid based research

More Funding for grid based education projects

Some kind of public recognition for contributions made by crunchers


Here on this side of the Atlantic, people also hold great hope for the new administration that will be in government in January. The whole world shares in the excitement of what is happening in US politics.

While this is happening, it changes nothing about BOINC software or the projects that use it.

Does it make any difference if its Bush or Obama when it comes to spreading the word about BOINC projects?

To follow up on your suggestion Jack, someone like yourself would have to contact your state senator and offer some kind of formal proposal to increase funding to the BOINC project.

I also think that a "Media Blitz" would be something that would cost money. In our recent boinc marketing discussion, we got zero response from the projects who were aware of the discussion.

John.
31) Message boards : Questions and problems : Screen saver not working (Message 21082)
Posted 2 Nov 2008 by John37309
Post:
---
Thanks for the help guys!

The advice is very much appreciated!

John.
32) Message boards : Questions and problems : Screen saver not working (Message 21066)
Posted 1 Nov 2008 by John37309
Post:
---
My BOINC version; 6.2.18

The SETI work unit version; setiathome_enhanced 5.28

I normally never look at the graphics but its nice when they work. Any idea guys?

John.


SETI v5.28 is not a current SETI application. It won't, wherever it came from, have a BOINC v6 compatible graphics sub-system.

My guess is that you have installed one of the third-party optimised SETI applications. Most optimised applications don't contain any graphics at all (and that includes the screensaver) - the eye-candy rather defeats the purpose of the optimisation, which is to do the science as quickly as possible.

There are some optimised applications with graphics capability, for those who are prepared to sacrifice an element of the performance, but again they have not been re-engineered to fit into the new-ish BOINC v6 graphics model: the demand just isn't there, and the volunteer programmers have better things to do with their time.

Your guess is correct Richard, i have an opp app.

I never run the graphics but i always downloaded the opp app with the option for graphics so, from time to time, i could remind myself why i do this.

So is there no opp app avalable that is v6 compatible with graphics? If not, i will just have to live with it!

John.
33) Message boards : Questions and problems : Screen saver not working (Message 21064)
Posted 1 Nov 2008 by John37309
Post:
---
I only noticed recently that my screen saver is not working.

So i read this page on the BOINC website; http://boinc.berkeley.edu/wiki/The_BOINC_screensaver , and it suggested i get the latest OpenGL updates. I have ATI graphics and i visit the website and downloaded whatever they had to offer. There was no mention of OpenGL on the website.

Anyway, graphics for SETI don't work.

My Graphics sofwtware;


Driver Packaging Version 8.541-080923a-XXXXX-ATI
Catalyst® Version 08.10
Provider ATI Technologies Inc.
2D Driver Version 6.14.10.6869
2D Driver File Path System/CurrentControlSet/Control/Video/XXXXXXX
Direct3D Version 6.14.10.0618
OpenGL Version 6.14.10.8086
Catalyst® Control Center Version 2008.0923.2139.36956
AIW/VIVO WDM Driver Version 6.14.10.6238
AIW/VIVO WDM SP Driver Version 6.14.10.6238



My Graphics hardware


Primary Adapter
Graphics Card Manufacturer Powered by ATI
Graphics Chipset Radeon X1600 Series
Device ID 7181
Vendor 1002

Subsystem ID 0920
Subsystem Vendor ID 174B

Graphics Bus Capability PCI Express
Maximum Bus Setting PCI Express x16

BIOS Version 009.012.013.002
BIOS Part Number 11x-XXXXXXX-001
BIOS Date 2006/07/10

Memory Size 512 MB
Memory Type HyperMemory

Core Clock in MHz 635 MHz
Memory Clock in MHz 342 MHz



This PC; Windows XP media center edition

My BOINC version; 6.2.18

The SETI work unit version; setiathome_enhanced 5.28

I normally never look at the graphics but its nice when they work. Any idea guys?

John.
34) Message boards : Promotion : Creating a unified marketing effort. for whatever final "brand" BOINC unifies under (Message 20909)
Posted 20 Oct 2008 by John37309
Post:
---
Hello Carl,
I take a look at the website www.unitedboinc.com . I feel it is really great.
One suggestion: How difficult for you to setup a area for each project and let the project manage to build up the area themselves? I guess it is not very difficult if the web site is based on CMS. If you can do it and help project managers to move their stuff to you site, That would be great. How do you think?
Thanks, Ldong

Hi Ldong
Anyone can create an account on the United BOINC website - www.unitedboinc.com especially scientists or project admins and they can submit content or edit the current content on the website. Its a CMS and its proper web publishing software.

Jack Shultz of the Hydrogen@home project has already used the website to create html pages for his own project website. You can write complex html articles with the very simple user interface and copy the articles to your project. Not only that, but there are several volunteers on the website that will help edit your articles to make them more interesting for user to read.

Read the Hydrogen@home article that Jack wrote; http://www.unitedboinc.com/news/1-latest-news/88-what-is-hydrogenhome-brief

John.
35) Message boards : Promotion : Creating a unified marketing effort. for whatever final "brand" BOINC unifies under (Message 20878)
Posted 18 Oct 2008 by John37309
Post:
---
Carl,

Call me cynical (but realistic ;-) -- but most if not all project managers/PIs/scientists/professors are just geared towards getting participants on their project (if at all); due to the nature (& "Catch-22") that all projects are so widely different (climate modeling to earthquakes to protein folding etc). And if they weren't so different, then they would be "competing" against each other (for participants, funding, etc)!

Don't all the projects fall under the one single banner of "Science". The government of every first world country has a large budget to support general science as a whole. But not every government has a special budget to fund earth quake science or gravity wave detection or SETI. But as one combined United group of collaborating scientists, BOINC projects can easily be explained to people in a simple way and resources for marketing and promotion can be shared to benefit all.

Some people don't want to look for ET, but they might be interested in climate change or Malaria Control. Some people don't care about solving world humanity problems but they might be interested in the LHC at CERN. All projects need to be explained in simple terms in one website with many people contributing to that one website.



So what we sort of have is the "prisoner's dilemma" problem (http://en.wikipedia.org/wiki/Prisoners_dilemma), which has only been "solved" for BOINC because SETI@home has such a huge following and Dave Anderson is nice enough to promote projects & encourage SETI@home participants to try other projects (even if they don't want to ;-).

David had the vision to make this whole thing happen in the first place, i believe he has the vision to see that no one person can visit 30 or 40 different project websites on a regular basis to keep up-to-date on all the science that is happening. He is good to promote all the projects in an unbiased way.



But of course SETI@home participant numbers are declining as well. The dearth of new major BOINC projects & mainly funding for it is not helping (i.e. what or where is the next Einstein@home or climateprediction.net etc? it seems to be mostly "comp-sci side-projects" these days.)

The next big project is never going to come because things are just thinning out further. Too many websites to visit! Too many message boards!


I think what's needed is stuff outside of our control -- a major discovery by a project, a "reawakening" to this stuff on slashdot (who have always been to "geek elitist" for it) or some sort of blog/social site. Or (most probably) the success of World Community Grid and GridRepublic catches on through their (more professional & effective) methods.

But there is success!!! and there has been progress!!! There are results!!

Problem now is that the good results and breakthrough are being lost in the Internet information highway because they are not being recorded in a single place where popular news and media can visit one website that carries all the latest news and breakthroughs in a proper CMS style website like BBC news website, or CNN, or cnet.com. My latest website venture, United BOINC - www.unitedboinc.com is an attempt to create a media rich website that looks like any world news or science website. So far, unfortunately, i was turned down when i asked David to link the United BOINC website into the BOINC source code so BOINC users could find the website.


Probably what's needed is some huge donor or celebrity to get attention (and funding) for making BOINC projects, or better yet, the "virtual campus supercomputer" idea takes off at a major university and then others follow suit (which could probably happen more from an "alumni organization" standpoint rather than hoping scientists & PIs would reach some critical mass). It seems pretty tough these days for the traditional scientist "we'll get funding from the NSF etc".


Yes, some people also live in hope of winning the lottery!. I never buy lottery tickets, my mind is too methodical and scientific to get sucked into gambling. Some people don't wait for lottery wins, they see why something like BOINC projects are in decline and they try to fix the problem with realistic solutions!

BOINC projects have high profile people and organisations in IBM, Berkeley, Oxford Uni, LIGO Scientific Collaboration, Cern, etc, etc. If they can share resources for promoting and marketing through one media rich website, then we can tell the world about BOINC and all the projects.

This whole thing is not a massive change, BOINC software already has most of the social networking features, we just need to combine them into one single combined place where the general public can come and learn about them all.

John.
36) Message boards : Promotion : Creating a unified marketing effort. for whatever final "brand" BOINC unifies under (Message 20869)
Posted 18 Oct 2008 by John37309
Post:
---
Even thought there has been a large increase in the number of new BOINC projects, BOINC software and the projects themselves are actually declining in numbers in proportion to general Internet growth. There is a thinning effect happening. I really do hate to see this happen when with a small change in direction, BOINC projects could be growing at a considerably faster rate.

I believe that some kind of collaborative group or organisation needs to be set up where project administrators and scientists can share resources and information and possibly even funding for promoting and marketing their projects on a semi professional level.

Someone must start this initiative to market and sell all the projects as one single combined entity. If it does not happen and things keep going the way it is now, the decline will continue and BOINC projects will always be a minority pastime that only hard-core computer geeks get involved in.

I believe that the only person who can start this new combined marketing and promotion initiative would have to be someone from the BOINC project management or the principle investigator or project admin from one of the top 5 or 6 projects. One person must take the initiative and lead the way.

If BOINC projects are not sold and marketed to the general public as one combined unit, the current thinning will become much worse.

Marketing and selling the concept of BOINC science projects will work best if carried out through one promotional website where ALL projects can contribute to the effort. One single United effort to combine resources into one website. The BOINC social network, the science social network, the BOINC science education network, the BOINC science news network, all with relevant information presented in a way that people enjoy reading and browsing. It could be all one network!....... Not people working on their own to make things fit into someone else's social network.

Unite, or BOINC projects will continue to be a minority thing!

John.
37) Message boards : Promotion : Here is what I wrote as a comment in the Economist (Message 20522)
Posted 26 Sep 2008 by John37309
Post:
---
Nice contribution mitrichr, well done!

On some news websites ,the comments are displayed on the same page. Economist displays them one click further away, its a shame!. If the comments were on the same page, more folks would see what you said.

You summed it up very nicely!

John.



38) Message boards : The Lounge : LHC Rap (Message 20032)
Posted 7 Sep 2008 by John37309
Post:
---
OK, so i contacted "alpinekat", the person who uploaded the Large Hadron Rap video and asked them to mention LHC@home in the information credits for this video.

AlpineKat thought it was a great idea to advocate for LHC@home and they added a link to LHC@home in the information section on the right hand side of the video.

This is excellent news as this video has had over 1.1 million views on Youtube in the last month.

Watch the video again and click the "more info" bit on the right hand side to see the link that has been added to LHC@home; Large Hadron Rap

John.
39) Message boards : Promotion : 3D BOINC logos (Message 20006)
Posted 5 Sep 2008 by John37309
Post:
---
Great! i like your 3D layer logos. its amazing

Thanks, much appreciated!

John.
40) Message boards : Promotion : LinkedIn Group (Message 19691)
Posted 22 Aug 2008 by John37309
Post:
---
There is now a LinkedIn BOINC Group. You can join it by going to http://www.linkedin.com/groups?gid=678497. Non LinkedIn members will first be asked to join LinkedIn, a network of 25 million professionals.

LinkedIn is used by professionals to find resources, make sales and find jobs - and make contact with old friends and others with common interests. There are many "groups" that can be joined, and where members can contact other members. Some are work, profession or geography related, others are by interests. This linking proves useful in many ways - by finding, contacting and connecting with a person with specific skills by having something in common with them.

The BOINC group was created to gave a place to identify with BOINC in the LinkedIn environment; permit interested individuals to connect with each other; and to promote BOINC.

Its a great way to promote BOINC and spread the word to people who have not heard of it.

I just made your link clickable!

LinkedIn BOINC Group; http://www.linkedin.com/groups?gid=678497

Now all you have to do is tell everybody you know about the group, and people you don't know!

John.


Copyright © 2021 University of California. Permission is granted to copy, distribute and/or modify this document under the terms of the GNU Free Documentation License, Version 1.2 or any later version published by the Free Software Foundation.