Hiya
I have suddenly decided to upgrade my Intel iMac (one of the latest late 2020) from macOS 12 to latest 13.3.1.
All is working perfect, except that Boinc Manager is only listing the tasks and their status, but not anymore the run time / % / remaining / deadline...
BoincTasks Js is doing the job, though.
I reinstalled boinc (7.20.4) but same behavior.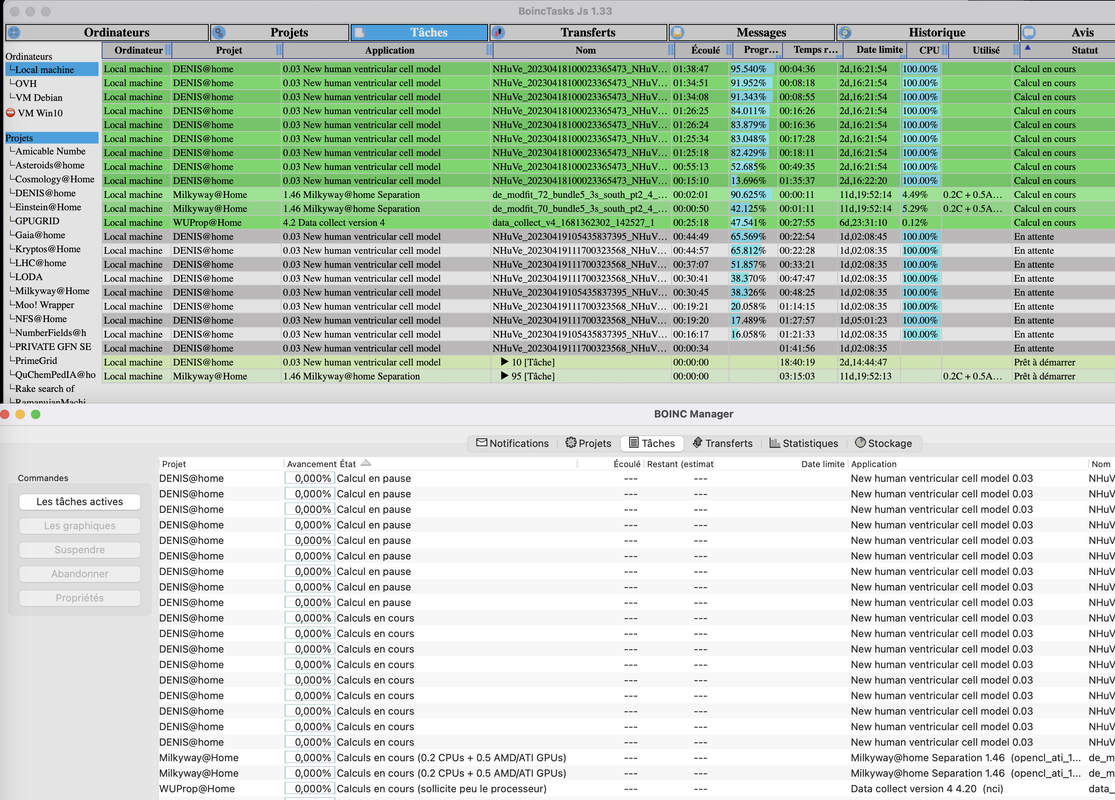 Any idea ?
Thx