Think I have a bad or incompatible RTX-3070.
RTX-2080 went dead in a Win11 gen3 express system (Area51) and Gigabyte replaced it under warranty with RTX-3070. They did not have any more 2080
I observed the following problem briefly discussed over at
Boinctasks
All my CPU tasks are running at less than %50 utilization.
The top 6 Universe were run on an i9-7900x at 3.3ghz
The bottom Universe on an old Xeon x5650 at 2.67ghz and complete 2x as fast as the i9 cpu.
All CPUs were allowed %100. There is no thermal throttling. The previous system with RTX2080 the CPU was always %100 busy
Either the graphics board is defective or the gen4 express is causing problems in a gen3 system.
The GPU tasks runs fine, just a problem with the CPU utilization.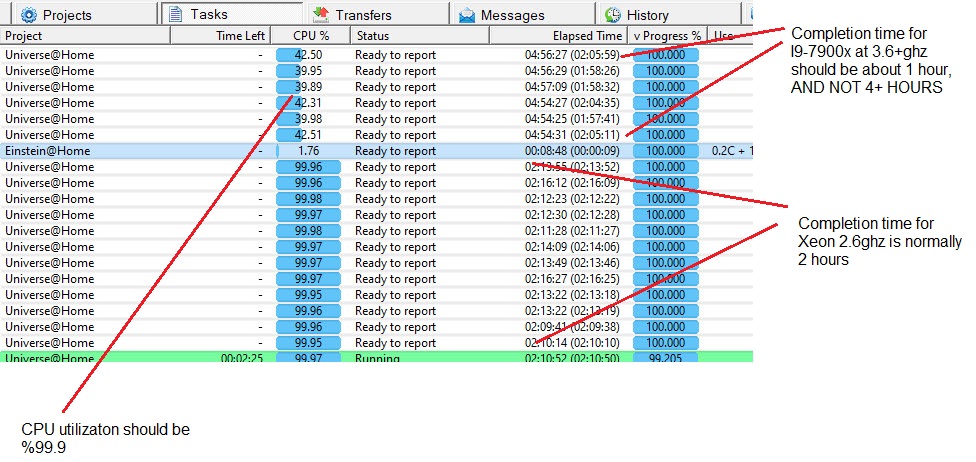 [/img]