Third screen in the installer, click Advanced.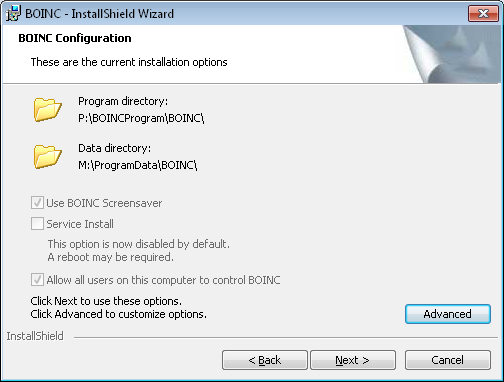 Next screen uncheck Use BOINC Screensaver and click Next.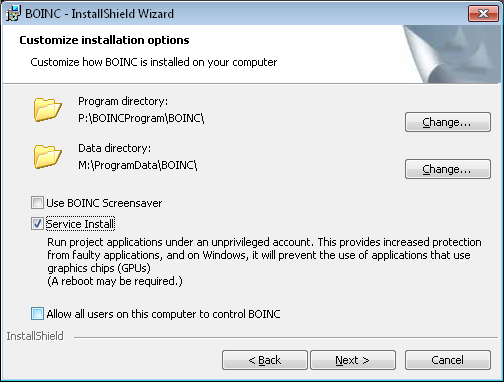 (Images are used to point out where it is, don't check Service Install just because the last image says that)
The above option sets the ENABLESCREENSAVER key in the registry at HKEY_LOCAL_MACHINE\SOFTWARE\Space Sciences Laboratory, U.C. Berkeley\BOINC Setup, with 0 for disabled, 1 for enabled. The BOINC screensaver software part will be installed no matter what choice you set in the installer, so BOINC is always an option in the Windows Screen Saver drop down menu.