Hello, my first post here. I joined BOINC yesterday, installed the software and selected a research option (biology and medicine). Then I got a message today from the BOINC admin address that said: "Greetings from Science United. We haven't heard from your computer yet. Please make sure that BOINC is installed and running."
I posted back, saying it's running right now, and has been since yesterday afternoon, using Linux Mint 20. I did a screenshot of the BOINC status, to prove it (see image below). But less than a minute after sending my reply, I got it bounced back to me, claiming "unknown host."
The original message was received at Wed, 2 Dec 2020 15:44:01 -0800
from webmail.a.apps.sonic.net [64.142.109.105]

----- The following addresses had permanent fatal errors -----
<boincadm@boinc.berkeley.edu>
What do I do now?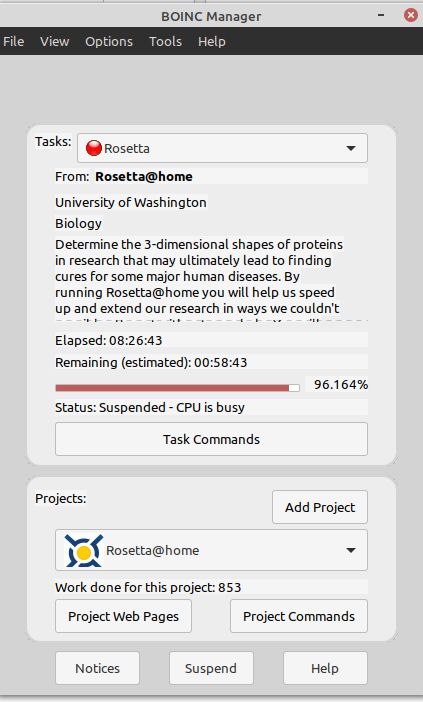 [/quote]