This is really good! I posted over at gpugrid about the problem with captcha and noticed that a few words from my post were missing which is a good example of the problem I mentioned here on the same forum
Anyway, over
there
I posted the following and took a screen print of the missing words. Then I pressed the refresh key and the words showed up. Subsequent F5 refresh the words did not show up and the sentence stopped at that "f"
Note that in the below picture the last word ends in the letter 'f" and it should be
"free to use their captcha"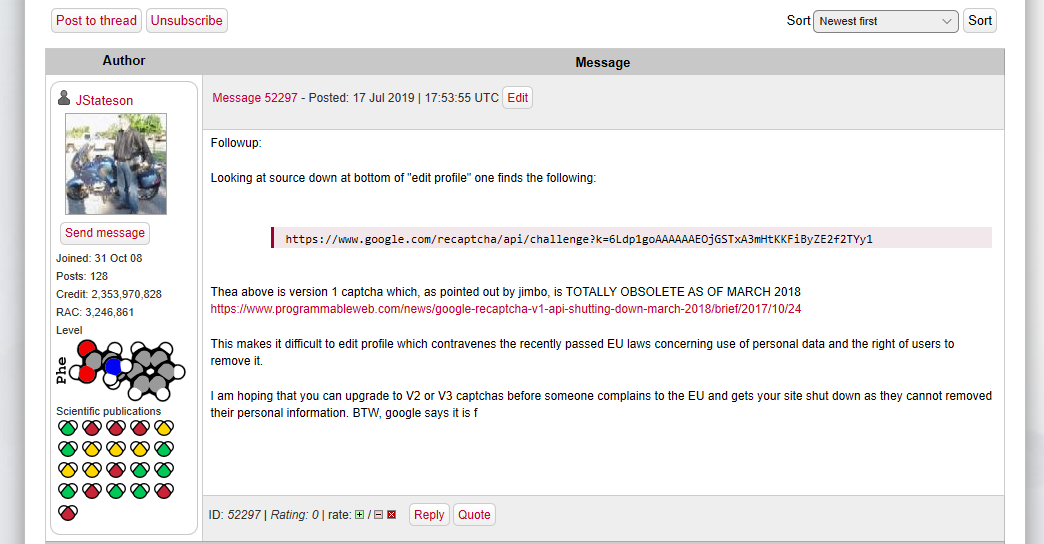 this is really aggravating. I can believe it is my win10 system causing the problem but why is only gpugrid's site showing the symptom? I am tempted to put a network analyzer on my enet port see if there is some strange control character being returned by their site or if it is actually missing the rest of the sentence.