hi, I am a C++ language beginner.
I want to build BOINC in windows, but I get some error.
first I use git clone BOINC for GitHub, and clone boinc_depends_win_vs2013.

then I open E:\boinc\win_build\boinc_vs2013.sln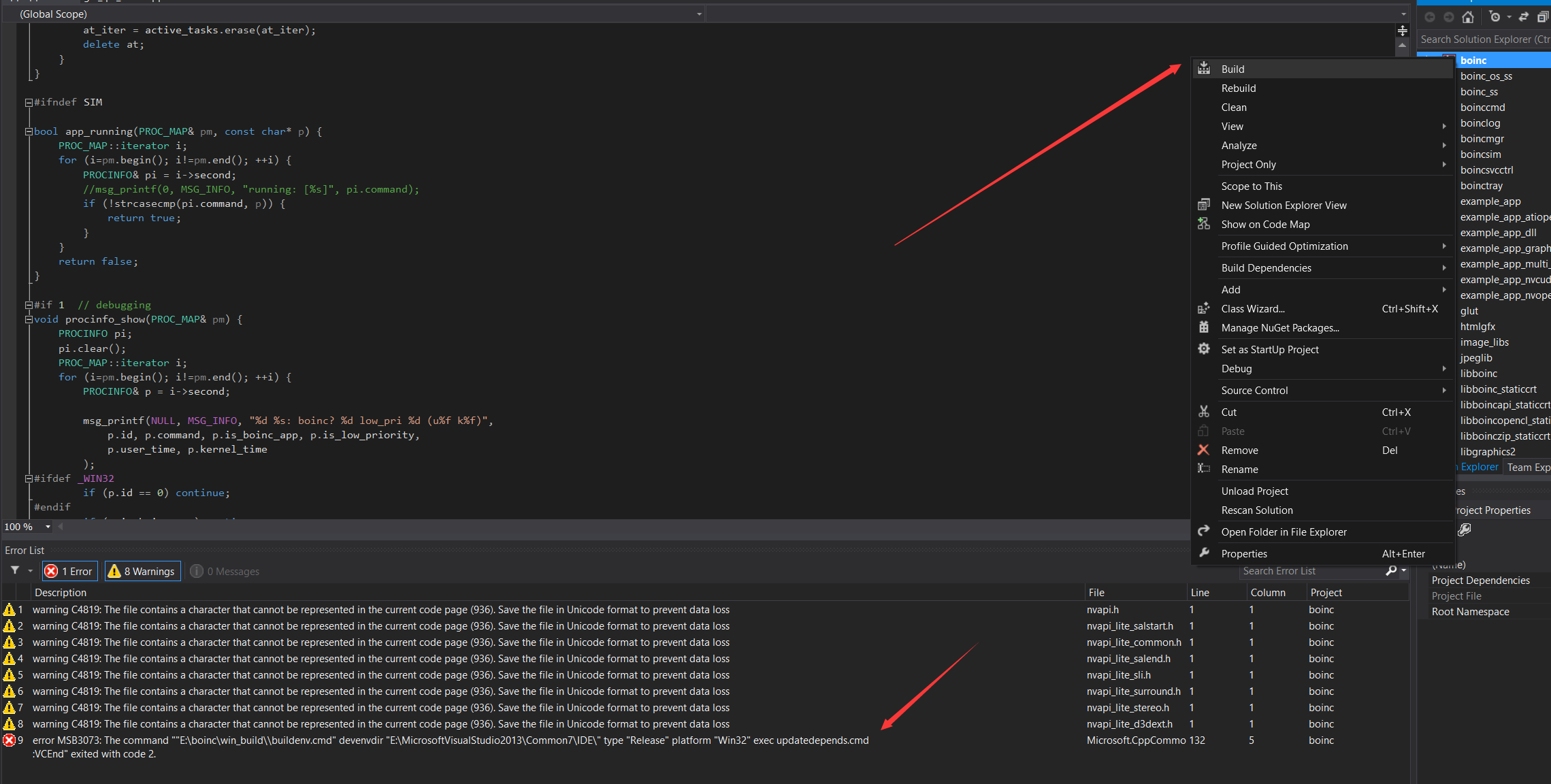 I get the error, then I move boinc_depends_win_vs201 to boinc folder.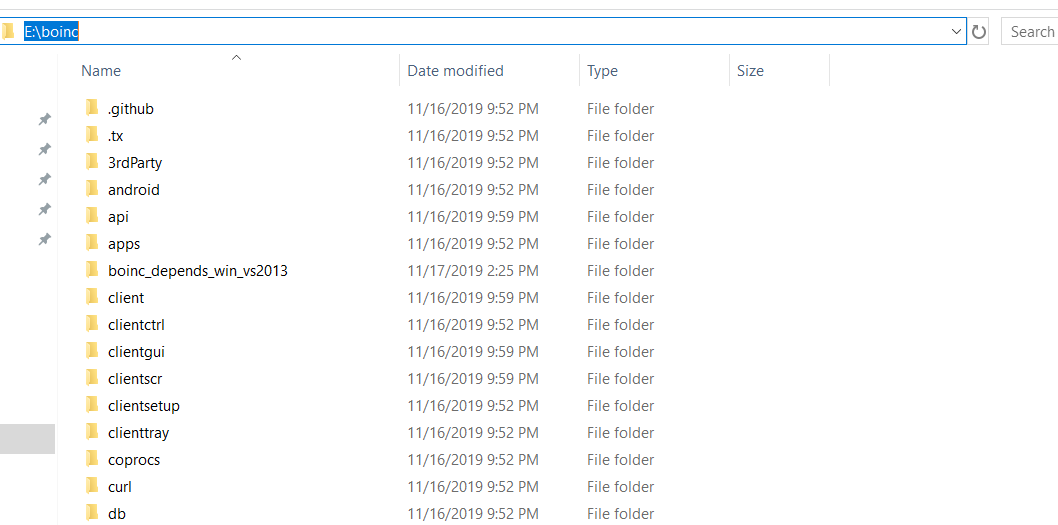 then I try to build again.

I don't know how to do it.
I use Windows 10 and Visual Studio 2013. sorry, my English is bad.