Certificate of Computation
Science United users: don't use this form. Instead, get your certificate here.
---
You can get a certificate, suitable for framing, showing how much computing you've done across all BOINC projects.
You'll need your 'cross-project ID'. To find this:
Go to the web site of any BOINC project in which you participate. Log in.
Go to your 'home page' (on most projects, you can do this by clicking on your name in the upper right).
Under 'Computing', look for 'Cross-Project ID: xxx'. Copy and paste the xxx part into this form.
It should look something like this: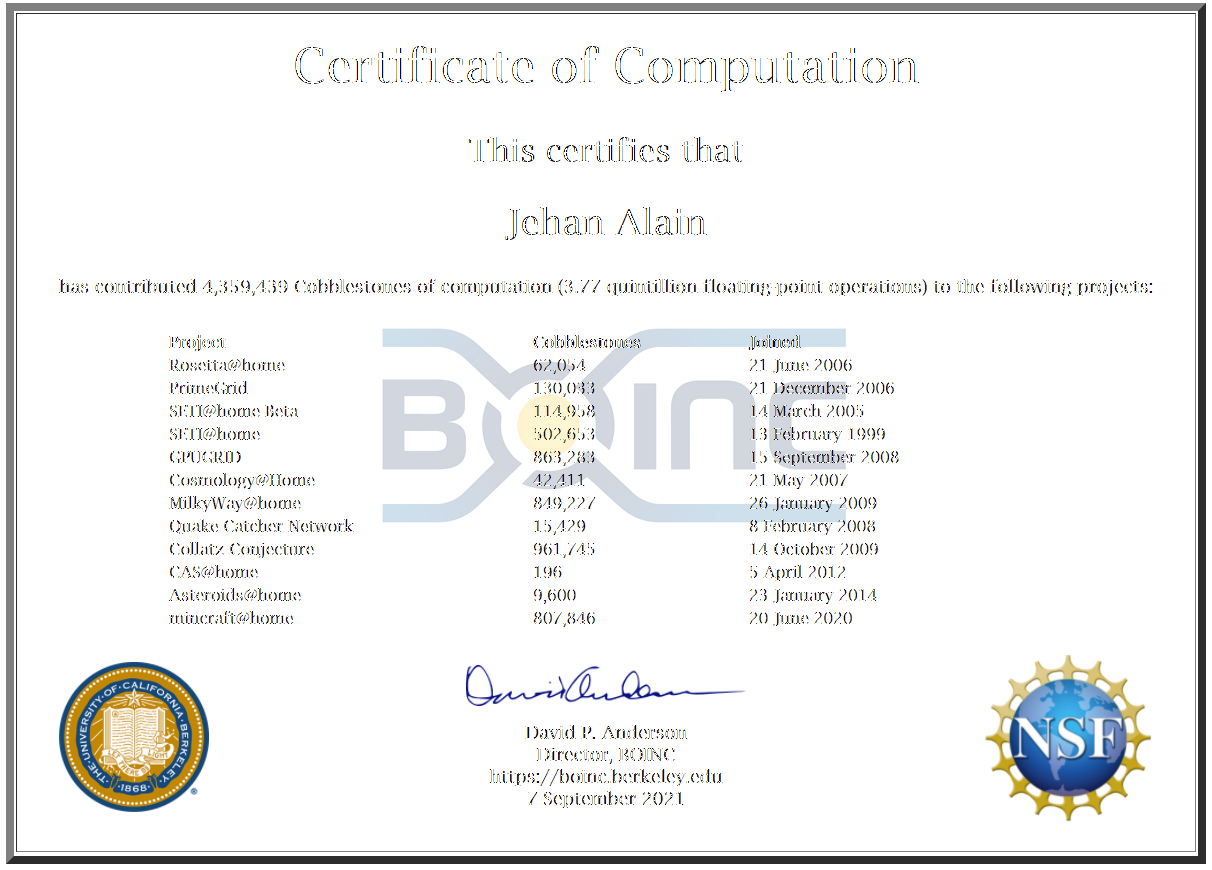 ---
Copyright © 2023 University of California. Permission is granted to copy, distribute and/or modify this document under the terms of the GNU Free Documentation License, Version 1.2 or any later version published by the Free Software Foundation.